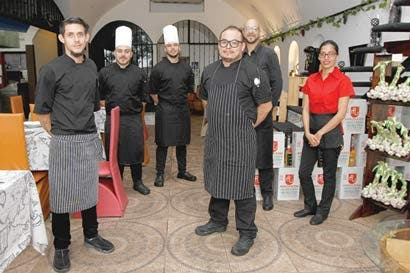 Bottega Privee, an attractive restaurant based in Heredia, offers amazing dishes to satisfy one's desire and hunger. Given its flavorful foods, visitors are in love with the spot. So, they often recommend it to their fellow locals and to the travelers visiting Heredia.
Foods at Bottega Privee
The menu offers foods such as spaghetti pomodorro, eggs, mozarella salad, veggies, and some more. The dishes are prepared and presented in a beautiful way; they are generously served. Hence, the clients are fully satisfied.
You can start with the eggs, and then order spaghetti pomodorro; the mozarella salad is fresh and delicious. If you want to try some seafood, the fish is the way to go. And, the crumb pie will have your mouth watering for its great taste.
What's more, the spot offers a wide range of wines: you can choose from Rose to Negroamaro, D'Avola, and Barbera. You can also request coffee or the freshly squeezed pineapple juice. Then, you can end your meal with perfectly baked biscuits and espresso. They are out of this world.
Services at Bottega Privee
The restaurant offers great services. The food is yummy thanks to the great cook; he prepares the food with passion. When the clients arrive, the staff accommodates them with their pets; the pets are put under their table. Yes, the restaurant is pet-friendly. Then, the servers take care of their hunger by providing their dishes in time. At the end of their entrées, the staff offers complimentary meals and other food for them to take home.
Ambiance
The restaurant looks nice with a peaceful environment. The clients dine in a quiet place and immerse in chats with friends while listening to relaxing soul music.
Information
Open 8:00 AM through 10:00 PM
Phone number: 00 506 4001 7752
Bulevar de Rhormoser | 400 Oeste de Estadio Nacional, San Jose, Costa Rica