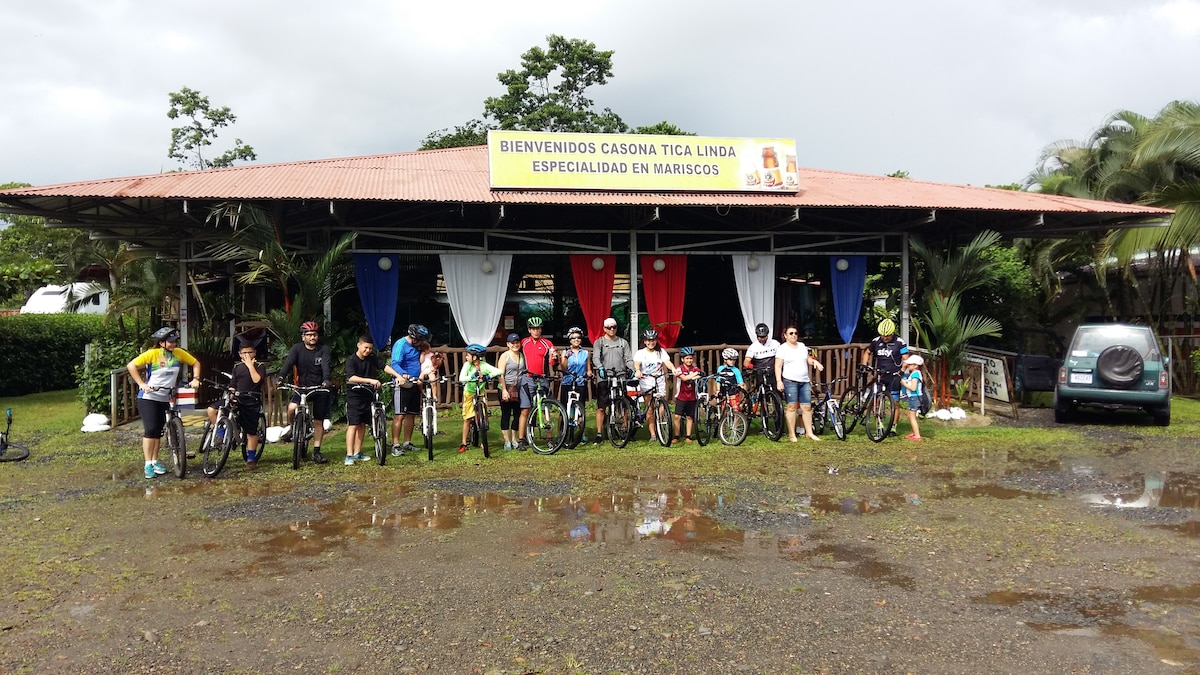 Situated in Heredia, Casona Tica Linda is a hotel featuring a great restaurant. With that being said, you can stay in for a couple of days while savoring excellent dishes and beverages at unbeatable prices. The spot offers breakfast, lunch, and dinner. For a memorable experience, you can visit the restaurant with your fiancée.
Foods at Casona Tica Linda
The food offers ceviche, lots of veggies, tilapias, coffee, fajitas, fruit, fresh fruit drink, and much more. The food is excellent owing to the spot's great cook.
If you go with kids, make sure you get them fajitas as well as the juice. They will love it.
You can order the ceviche. It is one of the best dishes in the area. If you are a vegetarian, you can order the veggies. They are fresh and tasty.
With a nice display of the fruit, you can try some.
Services at Casona Tica Linda
The staff is very welcoming and helpful. When the clients arrive, they receive them with smiles and accommodate them very well. Whether you are a native speaker of English, you will easily communicate with the staff thanks to their fluency in English. You can order anything; they will quickly meet your needs. You will feel as if you were at home, where you could reach out and have at anything you crave. Interestingly enough, the staff offers fruits as freebies and explains the origin of each one of them. So, you can learn a lot from them thanks to their friendliness.
Ambiance
The restaurant looks attractive and clean with a peaceful atmosphere, despite being on the side of a motorway. After enjoying your meals, you can relax in front of the beautiful garden and catch the free Wi-Fi to check your emails, and so forth.
Information
00 506 2764 5807
Noroeste 1km, Horquetas, Costa Rica